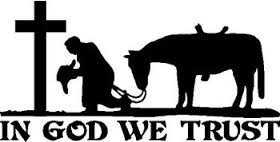 Ministry History
It all began as a prayer meeting and by April of 2002 started to have services in Terry & Tifany's garage on their ranch north of Bird City. Seven people were there that first service, and since then it has grown into a Church that has reached people all over this Tri-State area and the United States with the Good News of Jesus Christ.  In December 2007 the church moved into a brand new facility for the Glory of God! People come for services from various cities and states every week, and over the years we have seen God bring folks from other countries and nations of the world even to little Bird City.
Many lives have been Saved, Filled, Healed, and Delivered here in this place. People have been sent out from here into other ministries and places all over the world. We are a Church that puts God's Word first and believes in the Power of the Holy Spirit. It is truly a ministry that the Lord Jesus Christ has raised up in these last days, and to Him we give all the Glory, and Honor, and Praise. We welcome you to a life changing Ministry and a Church that many people call HOME!!
It is a place where many people have come through and received a touch of God on their life and they have never been the same!!
"Except the Lord build the house, they labour in vain that build it"  Psalms 127:1